Handmade to your specifications.
All our neckties are custom made by our own hands, in our workshop, expressly for you. Pick from 15 different lengths and width combinations, or talk to us if you need something special. No matter your size, we've got you covered.
Our Craft
---
Latest News
Flannel x kimono silk
Worn: Green Small Gardens handrolled vintage kimono silk scarf (82").
Paired with our Cream Textured Waves kimono silk pocket square and a flannel coat.
Last piece left in both scarf and square!
Coat by @dylanandson-blog in deadstock Edwin Woodhouse woolen-worsted flannel.
Worn: Green with Medium Blue Flowers Japanese woven silk necktie in our unlined, six-fold construction.
Paired with our Mint-White Paisley handrolled pocket square.
Suit by @dylanandson-blog in H Lesser's superfine tropical.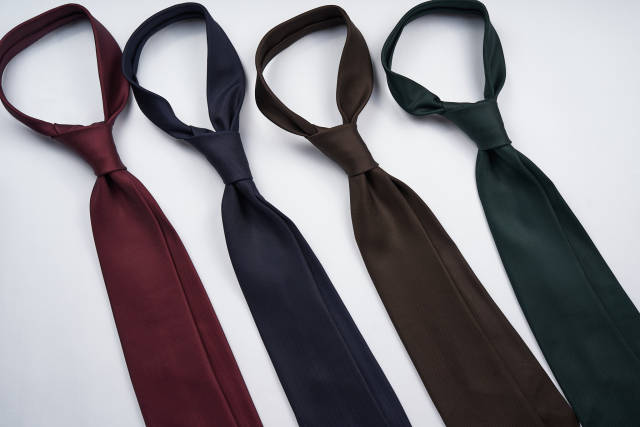 New on the webstore - 50oz silk twills from Macclesfield in four staple shades.
As soporific as ties get, these heavy, crispy and drapey neckties are understated elegance at its finest.